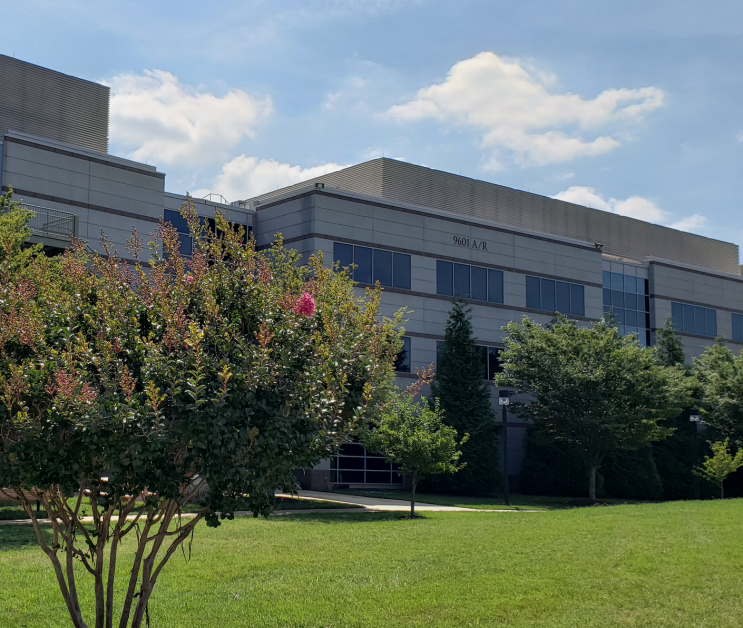 About Us
SYNAPS Dx was founded to commercialize the biomarker technology developed through more than a decade of research by a team of scientists at the Blanchette Rockefeller Neuroscience Institute (BRNI), which is now part of West Virginia University.
SYNAPS Dx owns the BRNI laboratory, a state of the art 9,000 sq. ft. facility located at 9601 Medical Center Drive, Rockville, MD, 20850, where the company employs former BRNI scientists who conducted the research.
The SYNAPS Dx lab is certified under the Clinical Laboratory Improvement Amendments (CLIA) as qualified to perform high complexity clinical laboratory testing.
SYNAPS Dx is the exclusive licensee of the worldwide patent portfolio covering the biomarker technology.
---
Our Team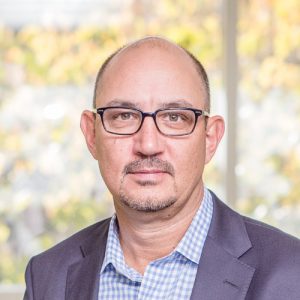 Frank Amato
Chief Executive Officer
Frank Amato is CEO and President of SYNAPS Dx. Previously, after two decades in the pharmaceutical and biotech industries he was President, CEO, and Director of electroCore, a NASDAQ-traded bioelectronic medicine company focused on treating neurological conditions. Frank is an accomplished leader with a track record of consistently delivering strong results. Prior to his tenure at electroCore, Frank was Vice President of the Specialty Commercial Operations Group at Merck, which comprised 9 specialty therapeutic divisions. He had responsibility for leading approximately 2,000 employees, generating $4.5b in annual revenue across 16 different pharmaceutical products. After Merck's acquisition of Schering-Plough, he led the integration of approximately 3,000 employees into the new company. In addition to his day-to-day business responsibilities, Amato was accountable for various aspects of due diligence, negotiation, integration, and launching products in neuroscience, virology, and ophthalmology.
After serving as an infantry field medic in the 82nd Airborne Division, US Army, Frank began his career as a sales professional in New York City with the Upjohn Company. Throughout his career, Frank has worked on key initiatives in the US, Europe, and Japan, managing teams of senior executives in sales, marketing, operations, finance, legal, medical, regulatory, and research and development. He currently lives in Basking Ridge, NJ with his wife Erica and two children, Avery and Jack. He received his bachelor's degree in Political Science with a minor in Theology from St. John's University and MBA from Pepperdine University.
---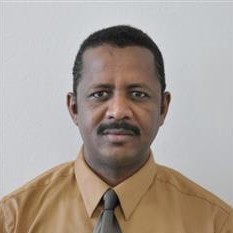 Mohmed Ashmaig, Ph.D.
Alzheimer's Disease Diagnostic Lab Director
Dr. Mohmed Ashmaig is a medical laboratory scientist by training with a special interest in Alzheimer's, Lipids, lipoproteins and cardiovascular disease. Dr. Ashmaig has extensive clinical and research laboratory experience with supervisory and management roles, experienced in start-up and fast-growing laboratories, process improvement, SOP preparation, staff training, troubleshooting skills, research knowledge, molecular genetics, ELISA development, Gel electrophoresis, Western blot, SDS-PAGE, Ultracentrifugation, proteins separation, Immunoassay development, SiMOA, Meso Scale Discovery (MSD), GC, GC/MS, LC/MS, Ion Mobility, analytical method validation, validation report writing, analytical method troubleshooting and possess California CLS license, ASCP (SC). Patent holding for discovery and clinical use of Ultra Small Apolipoproteins containing particles.
---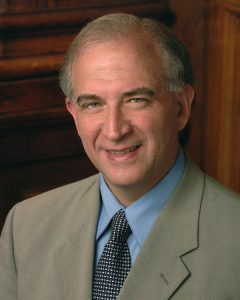 Dr. Daniel Alkon
Chief Scientific Advisor
Dr. Alkon received his undergraduate degree in chemistry in 1965 at the University of Pennsylvania. After earning his M.D. at Cornell University and finishing an internship in medicine at the Mt Sinai Hospital in New York, he joined the staff of the National Institutes of Health where during his 30-year career he became a Medical Director in the U.S. Public Health Service at the NINDS and Chief of the Laboratory of Adaptive Systems. In 1999, Dr. Alkon then became the founding Scientific Director of the Blanchette Rockefeller Neurosciences Institute and occupies the Toyota Chair in Neuroscience at the Institute. In this position, he and his team conducted multidisciplinary research on the molecular and biophysical mechanisms of memory and memory dysfunction in psychiatric and neurological disorders, particularly Alzheimer's disease. He was also a Professor of Neurology at West Virginia University until September 2016.
As an internationally recognized pioneer in research on brain-based neural networks and the molecular basis of memory, he has authored hundreds of scientific articles as well as several books including Memory Traces in the Brain by Cambridge University Press, and the popular book Memory's Voice by Harper Collins.
---
Paul Tanico, Principal
Executive Chairman
Mr. Tanico founded CastleRock Management, an investment firm that managed long/short long-biased U.S. equity funds. Mr. Tanico served as President and Chief Investment Officer at CastleRock. At its peak, CastleRock had over $1 billion AUM and over a 20-year period CastleRock Partners, L.P., the flagship fund, generated compounded cumulative net returns of almost double that of the S&P 500. In 2013, CastleRock liquidated its main fund and has since used its research capabilities to make both active and passive investments in several industries including financial, information technology, healthcare, energy, and a multi-country consumer restaurant franchise in Africa.
Prior to CastleRock, Mr. Tanico's was a portfolio manager (PM) and original partner at Omega Advisors and also served as an analyst – PM at Atalanta Sosnoff, Neuberger Berman and David J. Greene.
Mr. Tanico received a B.S. in Finance and Accounting from New York University in 1977 and a J.D. from Fordham University School of Law in 1980 and is a member of the New York State Bar. He is a member of or has served on the following boards: Board of Trustees of the New York Academy of Medicine, NYU Stern Board of Overseers, NYU Stern Executive Board, Dean's Planning Council of Fordham University School of Law, Board of Trustees of Public Broadcast Station WNET, Trinity School in New York City, and Xaverian High School in Brooklyn, New York.
---
Tom Carulli, Principal
Founder
Tom is a former senior partner of Cooper & Dunham, one of the America's oldest intellectual property law firms. Tom has more than thirty years of experience advising technology companies and investors respecting the exploitation and commercialization of intellectual property assets.
Tom currently serves as a strategic advisor to investors focused on financing early-stage companies with novel technologies, primarily in the life sciences field.
Tom brings a unique perspective to technology ventures, having also been a founder of several technology companies, and having served in management and operational roles in several companies as a Board member and/or Operating Officer.
Tom obtained his B.S. from the United States Military Academy and served on active duty, and later in the U.S. Army Reserves. He obtained his J.D. from Fordham Law School.
---
Eric A. Button
Corporate Advisor
Eric A Button is a medical diagnostics executive who has spent the past 30 years at the forefront of novel diagnostic development and commercialization.  Most recently, Mr. Button served as President of GlycoMark, Inc., where he successfully oversaw the company's joint venture with Toyota and Nippon Kayaku to launch a novel, FDA-cleared diabetes test.  As Senior Vice President of Diagnostics at Metabolon, he introduced Quantose for the diagnosis of prediabetes. Earlier in his career, Mr. Button served in various marketing capacities at Hybritech, a subsidiary of Eli Lilly, where he led the business group responsible for the original PSA prostate cancer test.  Mr. Button holds an MBA from the University of North Carolina, an MS in molecular genetics from the University of British Columbia and a BA in biology from the University of North Carolina, where he was a member of the Phi Beta Kappa honor society.    
---
Florin V. Chirila, Ph.D.
Founding Alzheimer's Disease Diagnostic Lab Director – Advisor
Dr. Chirila received his Ph.D. in Physics from West Virginia University with a thesis in feedback control of wave propagation patterns in excitable media.  This research got the cover of the Journal Science.  His background is in nonlinear dynamics and neuroscience.  His research focuses on the use of quantitative and interdisciplinary approaches to solving neuroscience problems, including specific methods of diagnosing Alzheimer's disease and other neurological disorders using peripheral skin fibroblasts and blood B-Lymphocytes.  His work has involved network measures, cell size, cell growth, protein amount, and gene expression in synchronized skin fibroblasts and blood B-lymphocytes as biological markers for the prediction of Alzheimer's disease prior to symptomatic diagnosis.

In August 2011, Dr. Chirila became the Diagnostic Laboratory Director at the Blanchette Rockefeller Neurosciences Institute, and Assistant Professor at the institute.  He was also an Adjoint Assistant Professor of Physiology and Pharmacology at West Virginia University until September2013.  His work has involved demonstrating that skin spatiotemporal networks are dysregulated in Alzheimer's Disease when compared with other types of dementia and healthy controls.

In July 2016, Dr. Chirila became the Diagnostic Laboratory Director at SYNAPS Dx where he helped bringing the three major biomarkers to the market, getting the CLIA status in 49 states, and the breakthrough status with the FDA.  While at SYNAPS Dx Dr. Chirila continued his quest for new biomarkers such as cell size, cell growth, protein amount, gene expression, while validating the main biomarkers in blood B-lymphocytes.  His work is measured by ten patent applications, out of which two patents were awarded.

As the Founding Diagnostic Laboratory Director at SYNAPS Dxs, Dr. Chirila helps completing the current projects and advises on the technical aspects of the Alzheimer's Disease biomarkers.
---
Our Lab
We lease our 9,000 square foot modern lab on the Johns Hopkins campus in Rockville, MD adjacent to one of the top cancer care centers in the nation.
Johns Hopkins provides calibration services for our instrumentation and facility monitoring and maintenance.